Plan Framework and Implementation Priorities
Introduction
In 2018, the Port San Antonio Area Regional Center contained over 50,000 jobs including approximately 13,050 non-military jobs. The Port San Antonio Area is home to Lackland Air Force Base (AFB), a major military base operated under Joint Base San Antonio (JBSA). Lackland AFB hosts several missions and is the only location for US Air Force Basic Military Training. Due to its diversity of missions and training missions, Lackland attracts a significant number of visitors to the area.
The namesake of the Regional Center is Port San Antonio, the approximately 1,900-acre redevelopment site which is the former Kelly Air Force Base adjacent to Lackland Air Force Base. The Port Authority of San Antonio (Port San Antonio) is the entity created to manage redeveloping the former base. Port San Antonio has grown into a large technology and logistics center with over 80 tenants, and offers several major assets that support the businesses including an industrial airport, Kelly Field, which is operated by JBSA; the East Kelly Railport, a Force-Protected Complex home to Air Force and Department of Defense operations; and a large industrial, office, and mixed-use redevelopment area. Port San Antonio recently developed a 90,000 square foot Class A office building, Project Tech Building 1, to help support and attract businesses (specifically Cybersecurity firms) and to diversify the real estate offerings, which are primarily industrial and flex-office spaces. The Port's Board of Directors also recently approved a new five-story office building, totaling over 174,000 square feet. It will be located close to the Roberson Building and the Project Tech Building 1.
Compass Rose, a tuition-free public charter school, is building a new campus in the heart of Port San Antonio, south of Billy Mitchell Boulevard, just west of 36th Street. The school is open to an estimated 500 students in Kindergarten and grades 1, 2, and 6 during the 2020-21 academic year. As the school phases in additional grades, it will have the capacity to enroll more than 1,000 students in grades Kindergarten through 12. The vision for the school is to offer curricula and special programs connected with industries present at the Port, including aerospace, cybersecurity, robotics, IT, and several applied technologies.
Former base housing, known as Gateway Residences at Port San Antonio, was also recently renovated to offer residential options for area workers in the form of apartment suites ranging between one and four bedrooms that are available for rent.
This Regional Center has experienced significant job growth since 2010, including growth in Professional and Scientific Services related to cybersecurity and aerospace, Educational Services, and Health Care & Social Assistance industries, anchored by Port San Antonio, the Wilford Hall Medical Facility on Lackland AFB and the St. Philip's College SW Campus, located adjacent to East Kelly Railport. The Port San Antonio Area is also a center for retail, serving residents and workers in the south and western portions of the City of San Antonio and Bexar County. However, much of the food and accommodation offerings are limited or quick service formats, as major food and entertainment destinations are located outside the area.
Employment in the Port San Antonio Area Regional Center provides jobs with higher than average wages compared to the City as; 41% have earnings of between $15,000 and $40,000 annually (compared to 37% in San Antonio) and 42% have earnings of over $40,000 annually (compared to 37% in San Antonio). Despite increasing housing stock available in the Regional Center, most people employed in the Port San Antonio Area do not live in the area with 94% of workers commuting in from other places.
The Regional Center is forecast to grow by 23,800 new jobs from 2010 to 2040. The strong development activity and efforts within Port San Antonio indicate that the center is on track to meet these projections. To date, the redevelopment of Port San Antonio has only utilized approximately 40% of its land and at full development Port San Antonio can accommodate 40,000 to 45,000 total jobs.
Economic Challenges to Address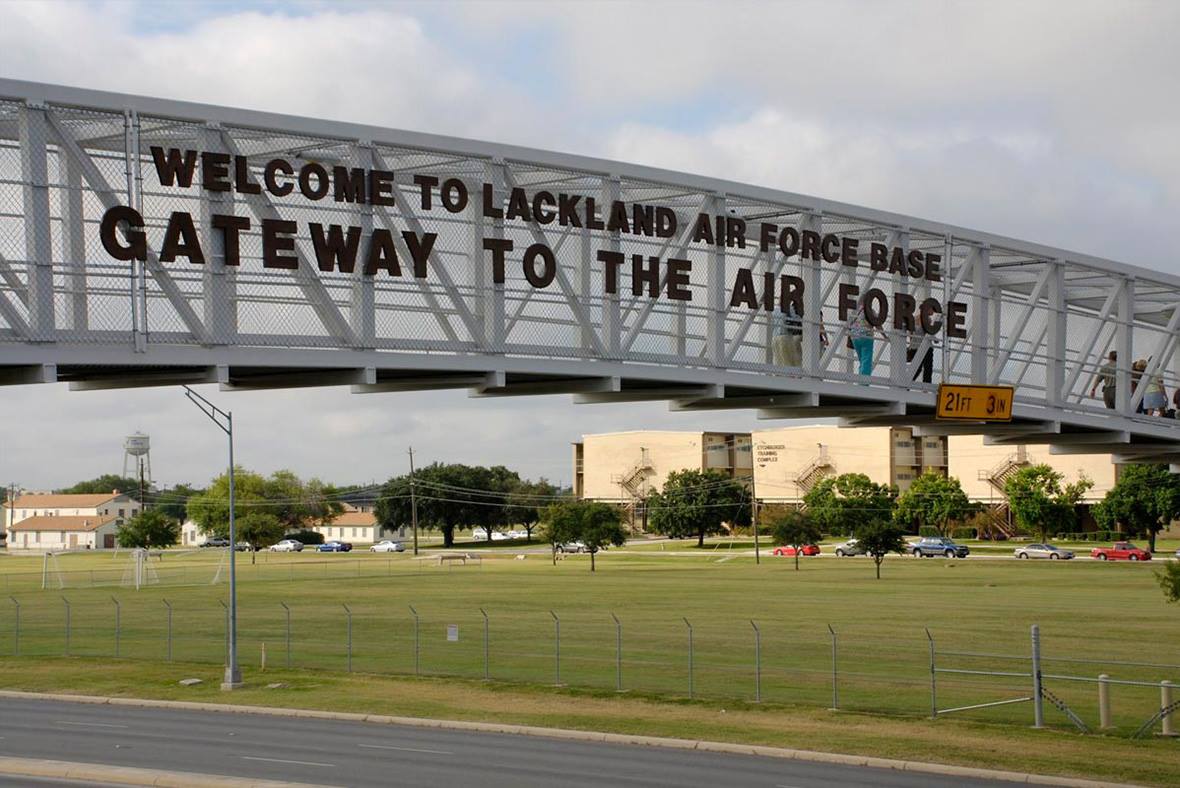 The Port San Antonio Area Planning Team developed a SWOT (Strengths, Weaknesses, Opportunities, and Challenges) analysis as part of the two Planning Team meetings devoted to economic development and housing during the planning process. This analysis helped identify economic challenges that need to be addressed and the opportunities the plan can help capture.
Three main economic challenges were identified for the Port San Antonio Area Regional Center.
Diversify Economic Activity – The majority of economic activity at Port San Antonio is military, aerospace, or logistics oriented. These target industries provide a great economic base for the area but are largely dominated by large employers. The presence of large employers leaves the Port San Antonio Area Regional Center vulnerable to employment decisions made by these employers to reduce or move workforce away from the area. A greater diversity of firm types and sizes will help create a more resilient economic base for the Regional Center. Port San Antonio's efforts to make investments in infrastructure, and building spaces to attract more diversity are a major step to address this challenge.
Workforce Development – Many of the jobs at Port San Antonio and in the Regional Center require skilled workers with a diversity of educational backgrounds. Most of the Regional Center workers commute to the area from elsewhere in San Antonio and the region. Increasing the attractiveness of living (and not just working) in the Regional Center can help employers attract and retain the workers they need to be successful. Another major component of workforce development is ensuring a sizable supply of workers with the skills needed for area jobs. For some industries and employers, the challenge is not just attracting workers in the region to this job location but finding workers with the required skills to fill jobs. Workforce education and training efforts are needed alongside attraction efforts.
Neighborhood Support Commercial – The Regional Center has a diversity of neighborhoods ranging from older, historic areas to newly constructed subdivisions. However, residents of these areas and area workers all lack a diverse and critical mass of retail and food options in the regional center.
Target/Opportunity Industries
Target industries and economic opportunities were identified for the Port San Antonio Area Regional Center. The target industries and economic opportunities are meant to help organize the City's economic geography and provide guidance on the role the Port San Antonio Area can play in the City's overall economic development efforts. They also give direction to the City and its economic partners as to what areas are best-suited for certain opportunities when they arise. The target industries and economic opportunities for the Regional Center are:
Hub for Innovation – Innovation is a major theme within SA Tomorrow and Forefront SA. The Port San Antonio Area Regional Center has many of the economic, physical, and network assets needed to support innovation. There is a significant amount of research and development activity occurring within the private sector and the presence of major, international companies using Port San Antonio and Lackland AFB as a testing ground for new technologies. Growing the Port San Antonio campus as a location for testing and research of technology is a major opportunity for the Regional Center.
Education and Career Growth – Portions of the Port San Antonio Area Regional Center are located in five separate independent school districts (Northside, Lackland, Edgewood, Southwest, and South San Antonio). The presence of this many districts is both a challenge and an opportunity for education in the region. Identifying opportunities to unify and/or align workforce skill training efforts and programs related to career opportunities in the Regional Center (and the San Antonio region) with Port San Antonio and area businesses providing support and insight would be a great benefit. The presence of St. Philip's College provides opportunities for enhanced job training and potential on-the-job training opportunities for students. The College can also potentially serve as a provider and/or organizer of efforts including multiple agencies.
Live, Work, Play Center – The Port San Antonio Area lacks destinations for retail, entertainment, and dining to support area residents and employees. Additionally, housing in the Regional Center is primarily single-family detached and does not support the diversity of housing needs for the area's workforce. Port San Antonio has made major strides in creating infrastructure and opportunities to support new businesses; however, focus is also needed to make the Port San Antonio Area Regional Center a location that attracts world-class talent and residents.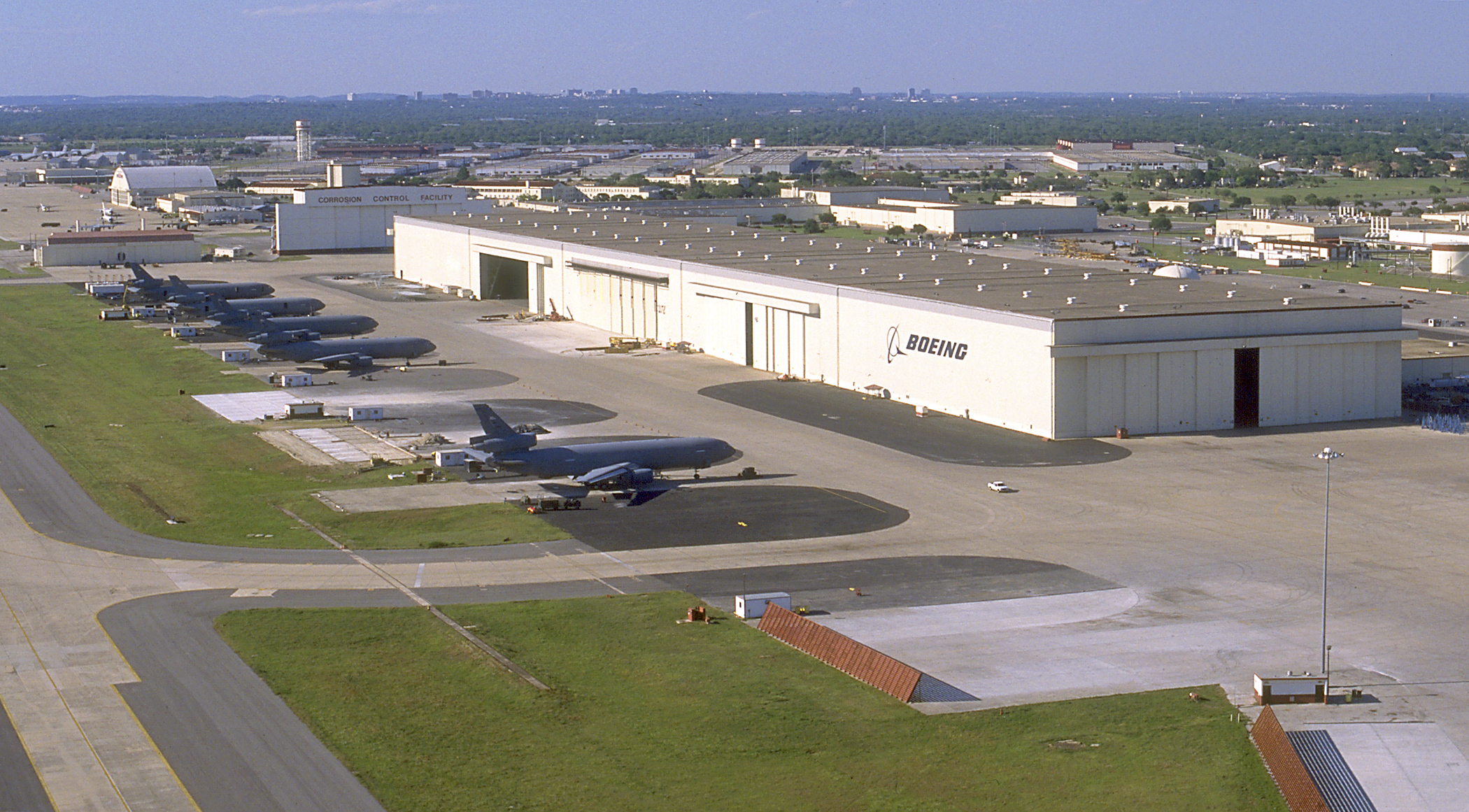 Attributes of a Vibrant Economic Place
Successful economic places have common attributes that help create their success. These attributes build upon traditional attributes of attractive employment locations to create a cohesive strategy for managing these places. Each SA Tomorrow Regional Center is evaluated based on the presence of these attributes.
Attributes of a Vibrant Economic Place - The Port San Antonio Area has many of the attributes that help create successful, vibrant economic places but also has areas that need additional efforts as shown in the assessment findings below.
Brand/Identity – The Regional Center has an existing, strong brand as an employment center due to Port San Antonio and the Lackland AFB. This identify can be built upon to convey the diversity of economic and public amenities in the area even beyond the Port San Antonio or Lackland AFB boundaries.
Organizations – The Regional Center has existing organizations that help manage the economic growth of the area. Port San Antonio, JBSA, and area chambers of commerce are active and can add needed services or efforts to support the diversification of economic and land use opportunities in the area.
Anchor Institutions – The Regional Center has a number of large public and private anchor institutions including the Lackland AFB, Port San Antonio and its tenants, and St. Philip's College.
Urban/Design Planning – The Regional Center lacks distinct destinations and gathering places/community centers. The area also lacks a cohesive transportation network due to the presence of the secure Lackland AFB and the infrastructure/transportation network left in the areas leading to and around the redeveloped Kelly AFB (Port San Antonio). This pattern makes accessing Port San Antonio and traversing the Regional Center difficult. In addition, the land use pattern is largely compatible for large blocks of single uses that discourage mixed-use and walkability. Higher quality urban design and place making is a missing aspect for this area than can be improved through efforts in the Regional Center's Focus Areas.
Transportation – As mentioned above, the transportation network was originally developed around two large military bases (Lackland and Kelly). The roadway network therefore directs visitors, workers and residents to major access points effectively but is also provides an incoherent network within the Regional Center. Port San Antonio and the City of San Antonio have made efforts to improve the network in concert with redevelopment projects. Additional efforts are needed to adapt the roadway network and to improve transit and pedestrian access and circulation in the area.
Investments – Major financial investments have been made into the Port San Antonio Area Regional Center with the redevelopment at Port San Antonio and the ongoing Lackland AFB missions. Additional investments are needed to improve the transportation network, add public amenities that support workers and residents, and to modernize the utility availability (e.g. broadband, fiber-optics) to support Port San Antonio's efforts to attract technology-oriented firms.
Finance/Incentives – Port San Antonio Area Regional Center has a number of financial and incentive tools available to support future growth. Port San Antonio is a foreign trade zone (FTZ) and is designated as a Federal Opportunity Zone. The master development of Port San Antonio by a quasi-municipal entity (Port Authority of San Antonio) provides flexibility in attracting tenants. Lastly, the Regional Center is designated as an Inclusive Growth Area by the City of San Antonio, which enhances opportunities for the use of tax abatement incentives and access to economic development programs provided by the City.